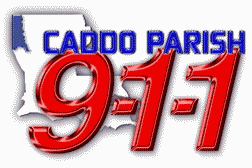 SHREVEPORT FIRE DEPARTMENT
Communications Division
Chief Kim L. Tolliver, B.S., RPL, Chief of Communications
Assistant Chief Tina N. Chambers, M.S.
Angela Magee, Management Assistant
Jashawnna Barfield, Administrative Assistant
Danny Alexander, Information Technology Specialist
Harrietta Parker, Information Technology Specialist
COMMENTS/COMPLAINTS
As the primary answering point for the Caddo Parish 9-1-1 System, the
Shreveport Fire Department Communications Division takes great pride in our
service to the citizens and visitors to Caddo Parish. Your comments are
important to us.
We encourage you to submit your comments, complaints, and/or suggestions to:
Please include your name, telephone number, and mailing address if you wish to
receive a response to your question or concern.
To learn more about the Communications Center Accreditation Program, visit
http://www.calea.org/newweb/PSCAP/PROGRAM.htm or contact SFD.
1144 Texas Avenue * Shreveport * LA * 71101-3343
318-675-2200 Administrative
318-675-2206 Facsimile
318-675-2144 Operations
Click to visit the Shreveport Fire Department's Home Page
Click to visit the City of Shreveport's Home Page
---
History of Caddo 9-1-1 | Emergency? Now What? | Caddo Parish 9-1-1 Facts
Tips When Calling 9-1-1 | Meeting Minutes
How to Get an Address | 9-1-1 Call Statistics | Job Opportunities
9-1-1 Staff & Board | Caddo Public Safety | Public Safety Links