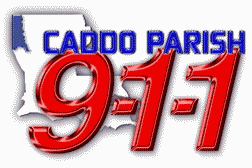 DEPUTY DIRECTOR POSITION
CADDO PARISH 9-1-1 COMMUNICATIONS DISTRICT
SHREVEPORT, LOUISIANA
Starting Salary $85,000 annually, plus excellent benefits. The Caddo Parish 9-1-1 Communications District Number One (District) is currently accepting letters of interest and resumes` for the position of Deputy Director. This is an executive position, which reports to the Executive Director, and will be involved in the support of the Caddo Parish 9-1-1 Communications Districtís Enhanced 9-1-1 Emergency Communications System. Typical or illustrative duties include, but are not limited to: planning, development, implementation and administration of the 9-1-1 District and assumes duties on behalf of the Executive Director during her/his absence; researches and recommends administrative and technical policies, procedures, specifications and systems to improve overall operations; works closely with the Executive Director to improve the Districtís functions and efficiency; assists in budget preparation; Provides prompt response to the publicís needs for day-to-day public-safety communications assistance, as well as those critical needs during major emergency situations such as a natural disaster, man-made disaster, and other major emergencies; assists in the development of emergency operation plans for the District and for other local public safety agencies upon request; May serve as liaison with various agencies in the parish with emergency response responsibilities; Conducts tours of the Emergency Communications Center and promotes public education for the 9-1-1 system through public speaking engagements.
To obtain more information or a copy of the position description/requirements, interested parties may contact the Caddo Parish 9-1-1 Districtís Administrative Offices at (318) 675-2222. Resumesí should be submitted to the Caddo Parish Communications District Number One, Executive Director, 1144 Texas Avenue, Shreveport, LA 71101-3343 or resumesí may be emailed to: jrachal@caddo911.org.
Click here to download a copy of the Deputy Director Position Job Description in PDF format.
Deadline to apply: March 1, 2019
---